Our Goals
Golden Label
is a new kennel registered within the
German Retriever Club, DRC.
The DRC has
strict breeding rules
and supervision of litters in order to fulfil its high quality requirements and the breed standards of the International Dog Association, FCI.
Our goal is to slowly build up a select kennel with clear breeding objectives in order to achieve the breed standards and improve health :

* proof of best health qualifications of bitch, stud & progeny
* sound, typical breed distinctions, temperament & conformation
* preserve dual-purpose characteristics (show & work)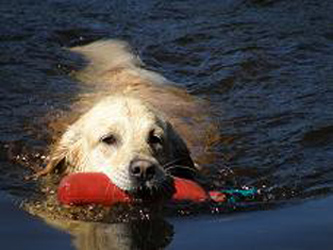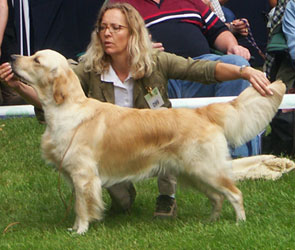 We will not compromise on any health aspects when selecting bitch and stud. We will only breed from dogs with top hip scores, clear elbows & eyes, - and of best of heart.
The progeny of possible studs will be researched as intensively as possible in order to take final breeding decisions that reflect our personal kennel goals and those of the breed standard.
The puppies will be raised in our house with all the attention and love needed to secure the best possible development through the phase of socialising and adjusting to the environment.



Before leaving our kennel all new owners will receive our recommendations for feeding plan and handling (endurance). The two most important environmental factors that are known to influence the development of the hip bones of the puppy, - and young dog.
A puppy-assessment-test in the 8th week will be of great value to everyone and strongly recommended by the DRC.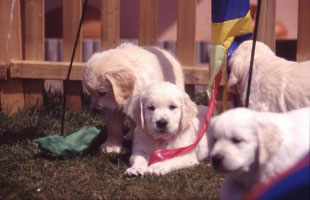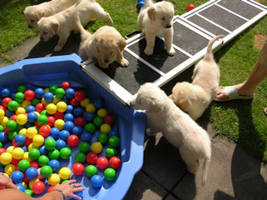 I wish for all our future puppies that they will become very happy family dogs of very satisfied owners. - Therefore, I will always be available for any advice and support needed by our future puppy buyers. - Before puppies leave for their new homes an information meeting will be held in order to prepare for a good start..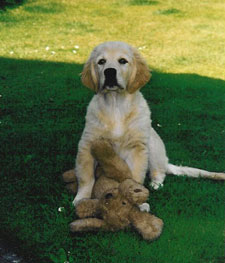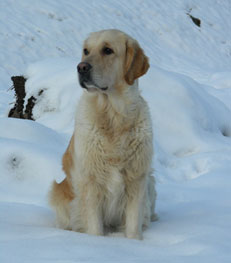 All puppies will be checked by the vet several times before leaving our home. They will be vaccinated, wormed and micro chipped.
Caring also means respecting the needs of this wonderful breed of a gun dog. Fulfil its needs to retrieve, seek, swim, work, play and your Golden will love to accompany you, - please you, - be on your team - and your best friend for a dogs lifetime!